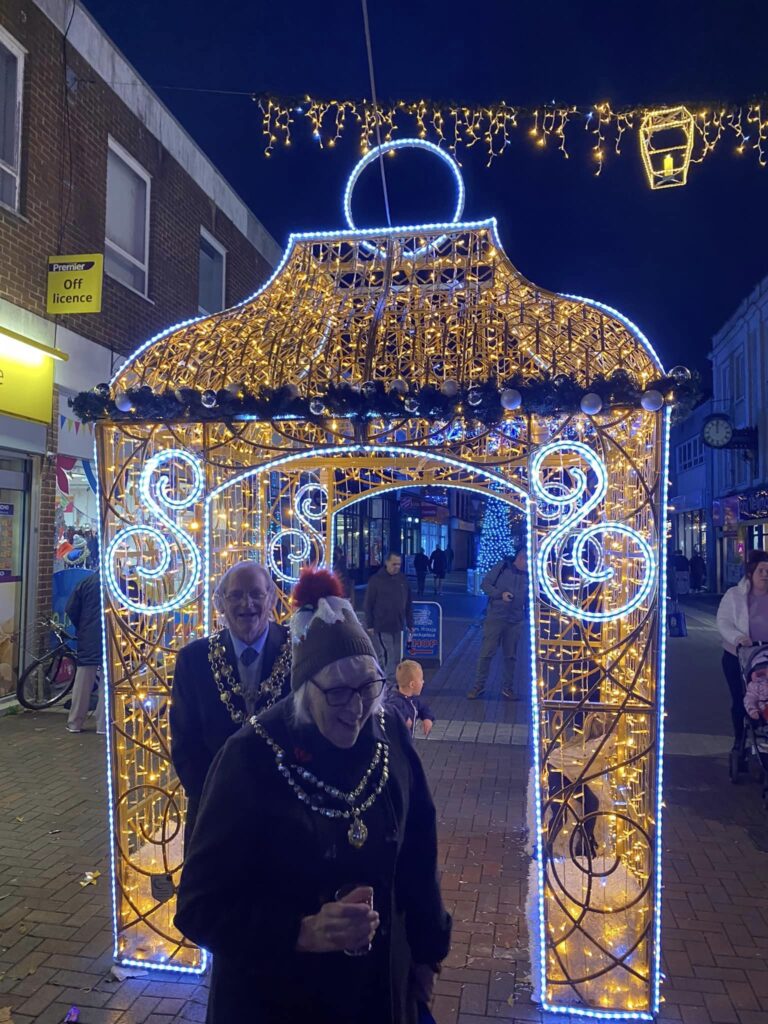 After much prompting from your Poole People Councillors regarding better balance of the spend across the three towns on Christmas lights, we have been involved for months in preparations for the Maritime Christmas Lights Festival. This has been underway with meetings with businesses in the High Street and Quay since the summer.
The event runs from Mid November through to the beginning of January, and involves decorations from the Poole Lighthouse, Dolphin Centre and High Street, right down to Poole Quay, with lights across the water to the Hamworthy Quays.
There have been some last minute challenges, including issues with the strength of ties into Grade II historic buildings in the Old Town section, and the Anti-Terrorist requirements that the Police insisted we needed, but for a first year, the BCP Events Team, working with Poole BID and other businesses have done a fantastic job, hopefully encouraging people to visit and explore the town again.